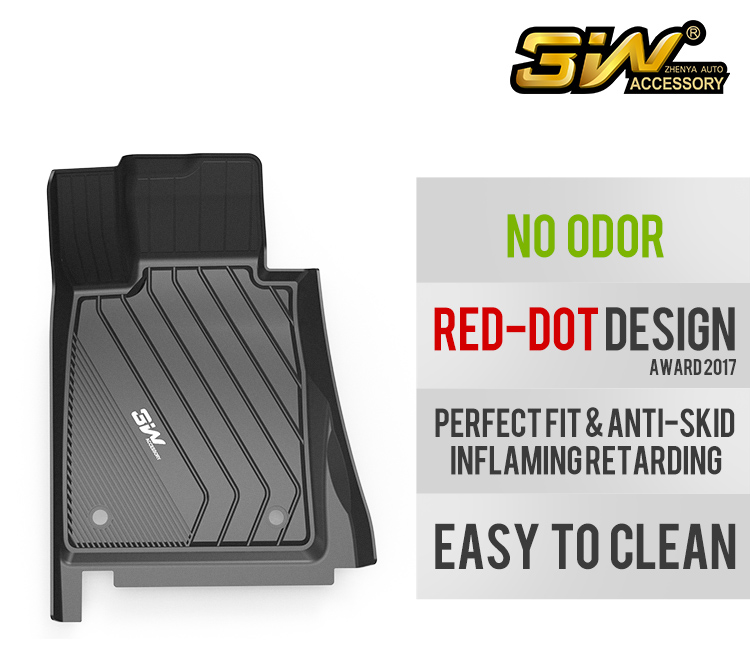 BMW expands its localization in China, opens new R&D center
Automaker is one of many premium brands investing heavily in the domestic market
By establishing the largest research and development network outside of Germany, BMW has expanded its local innovation as a further strategic step of localization to better meet the Chinese market demands.
Put into operation last week, the new BMW China R&D Center in Beijing will focus on formulating the company's local strategy, obtaining Chinese industrial certificates, and Chinese consumer insights.
Located outside of the capital's fifth ring road and covering an area of 17,000 square meters, the R&D center will take the brand's "In China, For China" strategy to the next level, according to BMW China.
The open offices at the facility are designed to foster innovation and easy communication between R&D teams, to inspire their creative work. It also has a spacious workshop making it possible to install more R&D equipment including new test benches.
"For us, China is a driving force of innovation, a place of inspiration particularly in the field of electrification and digitalization - we think China is the lead market in these fields already today," said Klaus Froehlich, BMW Group Board Member, at the opening ceremony.
In 2018, the new R&D Center plans to run 72 test vehicles across China, and the testing mileage is planned for a historical high of 5 million kilometers.
BMW Group is increasing investment in future mobility year by year, partly for new models, but also for continued work on e-mobility and autonomous driving. In absolute terms, the investment amount could reach the 7 billion euro mark, according to the company.
Yale Zhang, managing director of consultancy firm Automotive Foresight, said that local R&D centers for premium car makers are a must.
"Millions of Chinese users are driving and riding their products, in return their preferences need to be met.
"To understand those local customer insights requires a large R&D team in China, so does the implementation," Zhang said.
"The products tailored for Chinese customers will surely be developed by Chinese people, instead of German people," he added.
BMW Group delivered a total of 594,388 BMW and Mini vehicles last year in the Chinese mainland, registering a 15.1 percent year-on-year growth.
It has been five years in the making to set up a comprehensive R&D network in Beijing, Shanghai and Shenyang, with the Shanghai facility focusing on design and automated driving technology, and Shenyang focusing on drivetrains.
BMW's Shanghai R&D facility currently has a team of 60 professionals developing self-driving technology that has contributed to the company obtaining an autonomous driving road test license. BMW China Services is the first international automobile company to receive such permission from Shanghai Commission of Economy and Information Technology.
As a result, BMW has been testing its 7 series luxury sedans on Chinese roads, and has completed a one-month test of artificial intelligence-assisted automated-driving and internet-linked functions in the National Intelligent Connected Vehicle (Shanghai) Pilot Zone. The third-party appraisal confirmed that the model achieved a 99 percent pass rate for the test.
The commission issued the country's first three autonomous driving road test licenses to smart car manufacturers in March, with two licenses going to Shanghai-based SAIC Motor, and electric vehicle startup Nio receiving the other.
Mercedes-Benz Cars has expanded its R&D network too, and has six facilities in China, after opening its Beijing R&D center in 2014, and now has more than 850 employees working in the capital, according to Dieter Zetsche, chairman of the Board of Management of Daimler AG and head of Mercedes-Benz Cars.
Xu Liuping, chairman of FAW Group, said in April that FAW-VW Audi will exert its efforts to further strengthen its innovation capability in localized research and development to better fit into the ever-changing market.