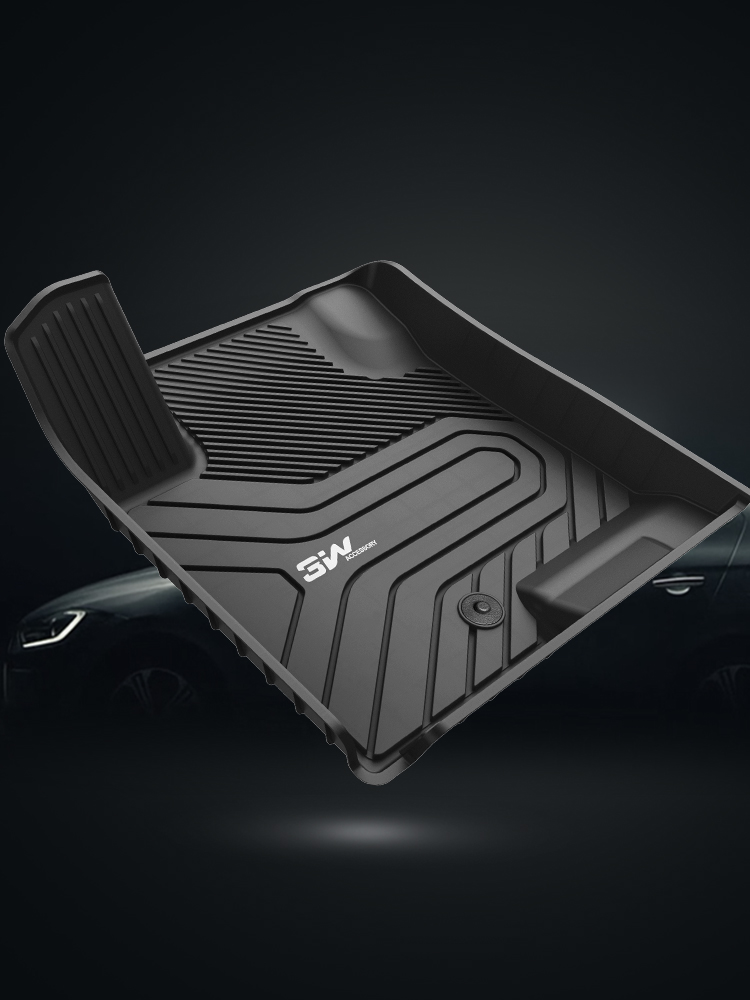 Cars of the future on show at AI conference
Autonomous exhibits give public a glimpse of robotaxis and trucks set to hit Chinese streets
Chinese autonomous driving companies are revealing their latest products and ambitions, expanding the frontiers of the booming sector and promising cost-effective and worry-free mobility in the near future.
Almost all companies in the sector, from Baidu Apollo and Pony.ai to Huawei and AutoX, showed up at the World Artificial Intelligence Conference held last week in Shanghai, a leading annual gathering for top executives and senior officials in the field.
In a speech on Thursday at the event, Baidu founder and CEO Robin Li said the company plans to expand its robotaxi service across 30 cities in China within two to three years.
Baidu unveiled its autonomous driving project, called Apollo, in 2017.It has since obtained 244 test permits and finished tests totaling 12 million kilometers.
The company is currently conducting trial operations of robotaxi fleets in designated areas of cities including Beijing and Cangzhou in Hebei province.
It became the first company to charge passengers for the service in May, when its driverless vehicles started offering rides in Beijing's Shougang Park.
Baidu unveiled its latest driverless vehicle last month in collaboration with BAIC Group's premium arm Arcfox.
The model, called Apollo Moon, costs less than 500,000 yuan ($77,000), around one-third of the average price of Level 4 autonomous vehicles.
Baidu said slashed costs will be a major factor that helps speed up robotaxis' commercial operations in China.
It has a designed life of over 20,000 hours, which means it can be in service for five years. Arcfox will produce 1,000 such vehicles in three years to assist Baidu's robotaxi service.
"Baidu is also rapidly developing a new intelligent vehicle, and we estimate that everyone will be able to experience the arrival of the new 'robo-vehicles' species, in two to three years," Li said.
Toyota-backed Pony.ai announced at the World Artificial Intelligence Conference that a fleet of Lexus RX models equipped with Pony.ai's autonomous driving solutions are hitting the streets in Shanghai's Jiading district.
It has been offering robotaxi service in cities including Guangzhou in Guangdong province and Beijing as well as California in the United States.
Zhang Ning, vice-president of Pony.ai, said passengers of its robotaxi fleet feel like they are being chauffeured by experienced drivers.
"To be frank, our autonomous vehicles can maneuver themselves better than most Didi drivers," Zhang said.
Pony.ai has been updating its autonomous driving solutions. Zhang said the latest-generation vehicles, which will feature laser-based radar solutions developed in collaboration with Luminar, will begin volume production in 2023.
He expects the sector to see faster development in the coming years as the prices of sensors and other vital components fall sharply and local authorities in more Chinese cities come up with favorable policies.
"It will make sense financially if an autonomous vehicle's cost equals an ordinary car plus a driver's wage, which is around $10,000 a year," Zhang said.
In addition to passenger cars, Pony.ai has been exploring autonomous driving solutions for heavy trucks since 2018. Its truck division was established in 2020.
Li Hengyu, head of the startup's truck division, said on Wednesday the company has tested autonomous trucks for over 200 days, with an accumulated mileage totaling 37,466 km.
There is huge potential for autonomous driving in the logistics sector, Li said. He estimated that the technology can cut the cost of a truck fleet by 40 percent, as there will be little need for human drivers.
Statistics show that China's road freight totaled 33.8 billion metric tons in 2020, and over 30 million truck drivers were on the roads every day.
Analysts say as companies make breakthroughs in the technology, the government should draft policies as soon as possible to stimulate its development while ruling out risks involved.
China has not allowed autonomous vehicles to hit the streets without an advance application, and permits will be issued only for their tests instead of daily use, and the tests must be conducted in designated areas.
Zhang said it is reasonable for policies to come out half a year or one year later after the latest technological developments.
"If relevant policies and legislation come out within this frame of time, they will be a great boost to the sector," he said.