Comparing the TPE and TPO Floor Mats
Views: 7 Author: Torque Alliance Publish Time: 2020-10-19 Origin: https://www.torque-alliance.com/blogs/news/comparing-the-tpe-and-tpo-floor-mats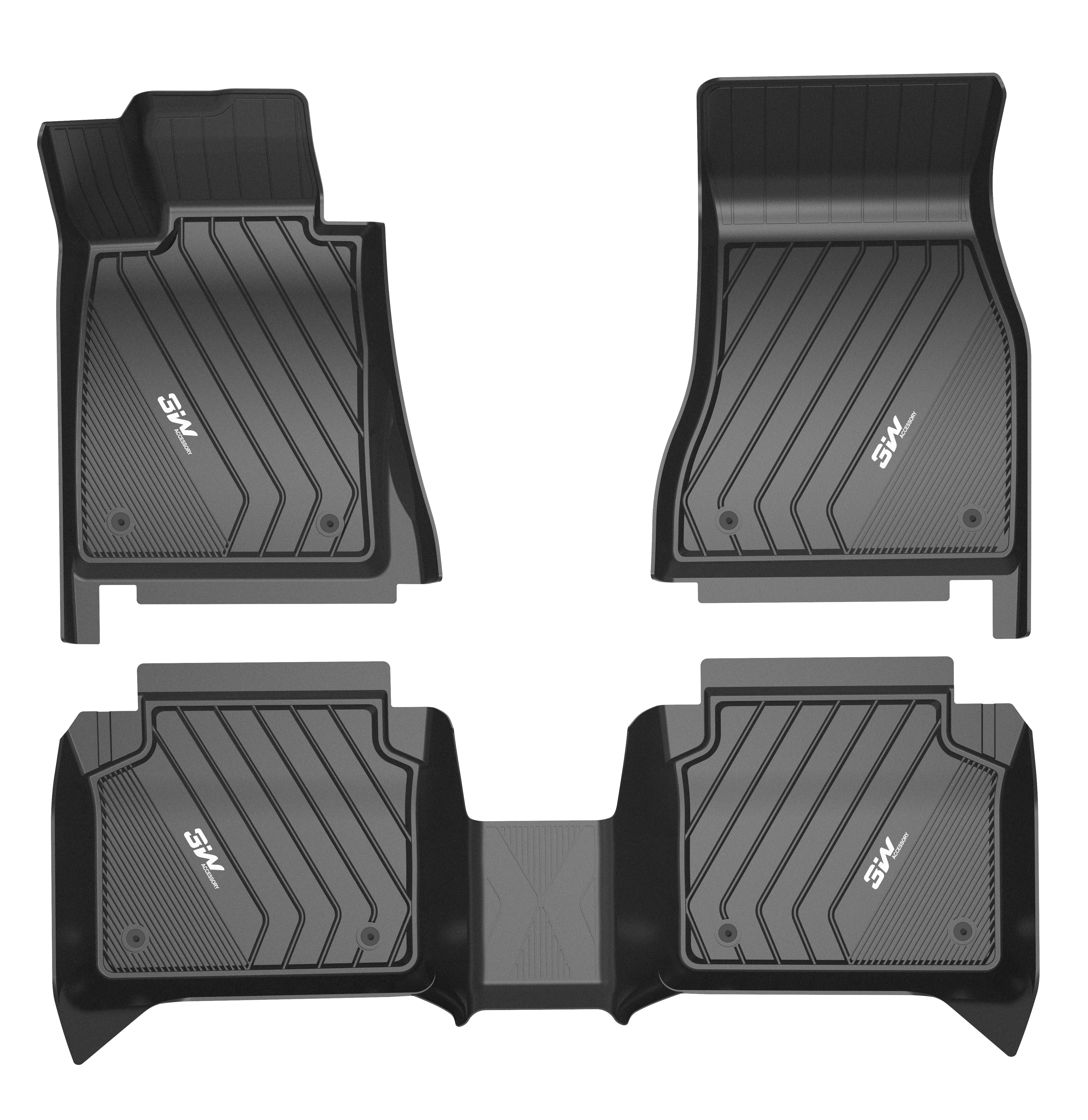 Comparing the TPE and TPO Floor Mats
Comparing the TPE and TPO Floor Mats
A bit confused about the differences (prices, weight, durability etc.) between our TPE / TPO floor mats? With this Blog they will be compared in more details.
Thermoplastic elastomers (TPE), sometimes referred to as thermoplastic rubbers, are a class of copolymers or a physical mix of polymers (usually a plastic and a rubber) that consist of materials with both thermoplastic and elastomeric properties, meanwhile, Thermoplastic olefin (TPO), thermoplastic polyolefin or olefinic thermoplastic elastomers refer to polymer/filler blends usually consisting of some fraction of a thermoplastic, an elastomer or rubber, and usually a filler.
In short, by feeling the floor mats, you may find that TPE is more like "rubber" and TPO is more like "plastic" due to their differences in compounding.
Similarities:
Both TPE and TPO are recyclable material, which makes them "green", environmentally friendly.

Both materials have excellent durability and resistance to temperature changes, physical damages.

Both materials are odorless, totally harmless to people.

Both materials are light-weighted (around 3 kgs), unlike other rubber mats weighting more than 5 kgs per set.

Both floor mats are designed and manufactured by using 3D laser scan CAD technology, which makes both a perfect match to your car interior.
Differences:
TPE has better elasticity due to the compounding, therefore TPE feels a bit more comfortable then TPO, but this also makes the material more expensive in production than TPO (see video below).
TPE floor mats have a better level of finishing details (see photo below), additional fixing elements are possible on TPE floor mats.
Conclusion:
Both TPE and TPO floor mats from Tesla-accessoires provide excellent protection to your Tesla, and are totally harmless and environmentally friendly. However, due to the differences from compounding and pricing, TPE provides more comfortable experience while TPO is more cost-efficient.