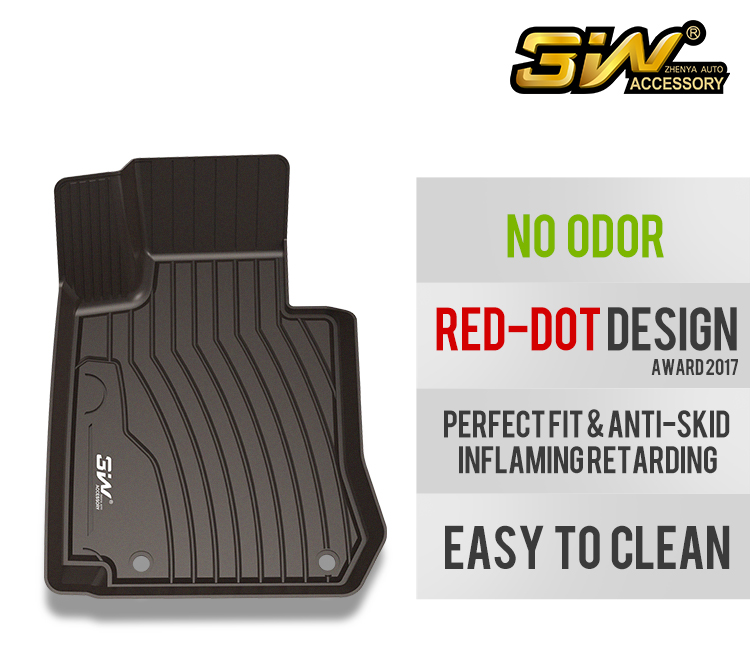 Foreign automakers take a knife to prices
Analysts say heavy import tariff cut to boost premium car sales
Foreign carmakers are cutting the prices of imported models sold in China, in the wake of the government's announcement Tuesday that the automobile import tariff would be slashed to 15 percent from 25 percent starting from July 1.
Analysts said the move would boost sales of premium cars in the country, but the impact on the market as a whole may be limited.
Although there is more than a month to go, many carmakers, especially premium ones, have already adjusted the prices of their imports.
Volvo said its models had been re-priced starting Thursday "so that Chinese consumers can enjoy the benefit of the tariff cut", with its largest SUV XC90 up to about 100,000 yuan ($15,898) less expensive than before.
BMW announced price adjustments on Thursday as well, covering imported models under the BMW and Mini brands.
It said it expected the price cuts would increase the models' competitive edge in their segments.
Audi altered prices of its imported models on Friday. The German automaker said customers would spend up to 165,000 yuan less for certain models sold in the Chinese market.
Mercedes-Benz has released new suggested prices and Porsche dealers have already cut their retail prices. Many others said they were evaluating the impact and would act accordingly.
Li Yanwei, an analyst at the China Automobile Dealers Association, said China's move to cut the tariff would further stimulate sales of premium cars.
"The policy change will serve as the best promotional event for the industry. It will attract more customers to showrooms and further fuel sales in China's premium car market," Li said.
Brands that are expected to benefit most are those that have not localized production in China, including Tesla, Porsche, Toyota's Lexus and Ford's Lincoln.
Yale Zhang, managing director of consultancy Automotive Foresight, said the tariff cut would not only give premium-car buyers better prices, but would also benefit the larger consumer group of volume brands like Ford and Volkswagen.
As premium carmakers cut their prices, volume brands may follow suit to keep their competitive edge in the market, Zhang said.
Investment bank Jefferies, however, said the impact on the car market as a whole could be minimal, as most global car companies have been locally producing in China with most of their popular models.
Although some carmakers have announced some price adjustments, Jefferies said most luxury manufacturers would be cautious to overhaul their pricing system, because they need to balance interest between local production and imports.
Localized models account for the majority of their sales in China. Total imported vehicles stood at 1.21 million in 2017, accounting for 4 percent of total cars sold in the country, according to statistics from the China Automobile Dealers Association. News agency Reuters reported that imports constituted only about 10 percent of the 600,000 or so cars that Audi sold in China last year.
Jaguar Land Rover's Chinese joint venture told China Daily that more than 60 percent of the British carmaker's sales in China were locally produced.
"Price cuts for imported cars, mainly highest-end cars like the Mercedes Benz S-class, BMW 7 series and Audi A8, will put pressure top-down on their own cars produced in China first, rather than on other mass market brands," Jefferies added.
The investment bank shrugged off worries that foreign carmakers producing cars in China may scale down their investment in the country, saying it does not make sense financially.
"The profit margin from local production (in China) is higher than in other regions. It does not make a lot of sense to give up high profitability production in China and turn to low profitability imports," Jefferies said. Consultancy Automotive Foresight's Zhang echoed the opinion, saying that carmakers could not respond to the fast-changing Chinese market fast enough if they relied on importing cars.