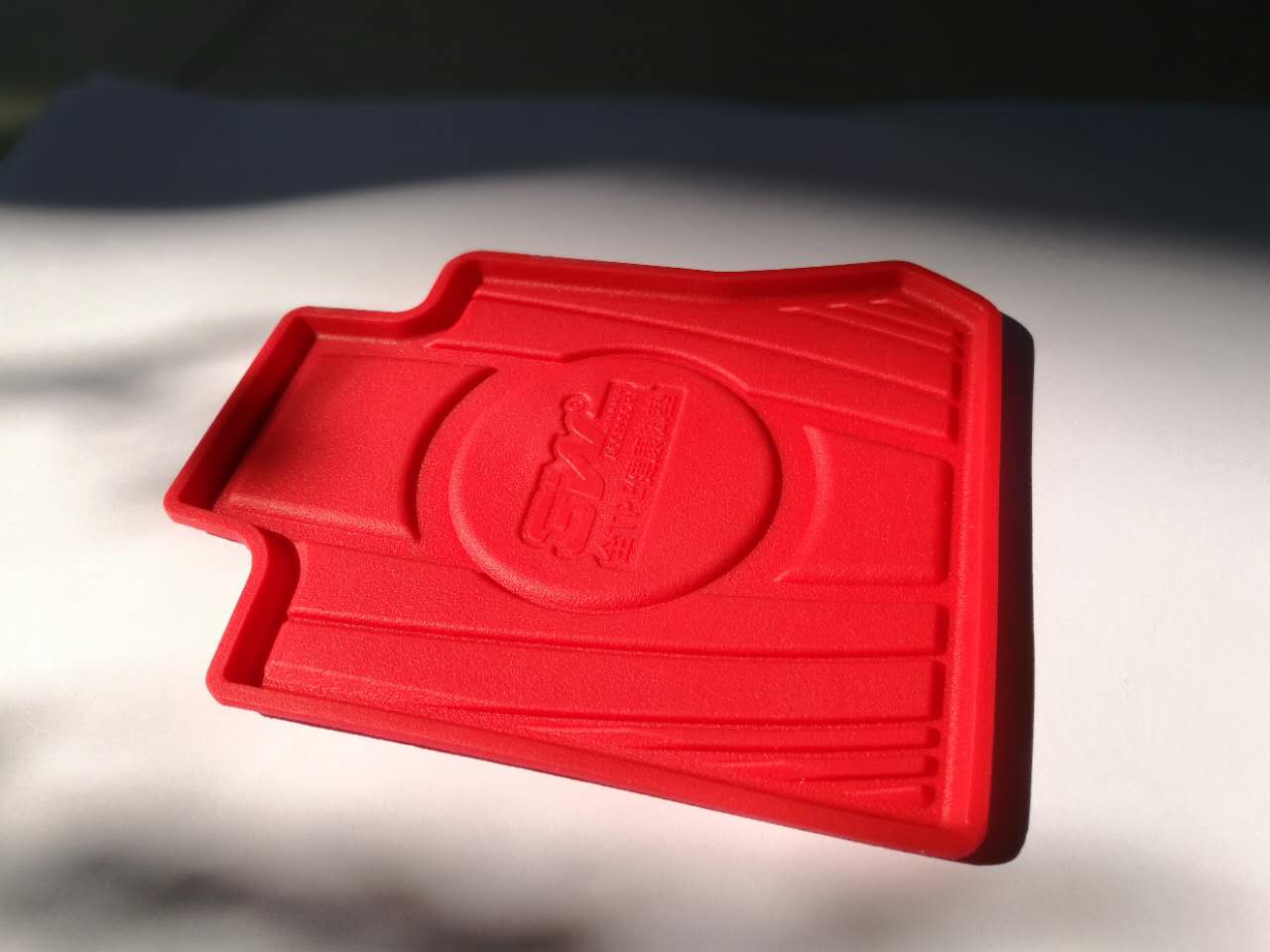 Floor mats and floor liners can do a lot to boost the luxury, utility, and sportiness of your vehicle's interior image. They are one of the first things passengers' eyes will fall on when entering your vehicle. That makes the floor mats you select worth careful consideration when it comes to factors such as feel under your feet, tolerance to spills, overall floor coverage, and colors. We've created this article to discuss how the different mat materials compare in those categories.
You can find detailed information about specific products in our article "What are the differences between floor mats and floor liners". Whether you lean toward mats made of carpet, rubber, vinyl, or even aluminum, chances are you won't have any trouble finding what you're looking for in our Car & Truck Floor Mats section. Each style and flavor has its advantages, so there's no wrong choice - only the best choice that is driven by your needs and wants.
The Underfoot Feel Of A Floor Mat
Carpeted Floor Mats
When it comes to a luxury feel, nothing is softer and more luxurious under your feet than carpeting. Perhaps that's why it's hard to imagine anything other than deep, cut pile carpeting in a Rolls-Royce or a Maybach. If impressing passengers with luxury is your goal and the warm, softly-padded comfort of carpeting makes you happiest, opt for carpeting that's deep cut pile. Also look for luxury carpet mats built with an additional layer of padding underneath the nylon carpet. Padded layers add a cushioning feel and, with the carpeting itself, serve to suppress road noise from underneath the vehicle - creating a quieter vehicle interior. Consider that if plush-feeling luxury is what you desire, a quieter interior greatly enhances that effect.
Rubber Floor Mats
If you've decided that carpeted mats just aren't for you, consider that rubber floor mats with high ridges and deep, parallel grooves also offer a comforting underfoot experience. Similar to deep pile carpeting, such rubber ridges allow more squish for tired feet - providing a higher level of comfort the mind equates with luxury. Now consider the details of your vehicle's interior. For example, does it have a black soft-touch dashboard top and/or steering wheel? If so, many owners of such vehicles feel black grooved floor mats make a classy visual match. Additionally, those who drive luxury cars from the 1980s, 1990s, and beyond that are equipped with lower gray plastic bodyside cladding feel black rubber grooved floor mats create a pin-striped look which complements the nature of their vehicles.
Tolerance To Dirt, Snow, And Spills
High tolerance to dirt, snow, and liquid means effective containment of anything messy. Whatever hits the floor mat should not bleed through the mat or run off onto surrounding areas under normal use. High tolerance also means it should be possible to clean the surface of the floor mat easily and effectively with just a simple hose. And even when dirt has been left to dry and cake onto the mat for a while, it should come off with minimal effort - without leaving a permanent mark. If you spend a lot of time on the road, choosing a floor mat best equipped to handle your regional climate becomes more important. Using a mat without tolerance to dirt, snow, and spills means you'll be spending a lot of time cleaning your mats - or looking at ground-in stains.
Carpeted Floor Mats
Even with water-resistant coatings such as ScotchGuard sprayed onto carpet fabric, this type of floor mat will always be more susceptible to dirt. Over time, deposits are ground deep into carpeting fibers where they cause visible discoloration. Needless to say, far more aggressive cleaning is required if a clean, well-kept look is desired. Special carpet cleaners exist, but greater amounts of time are required after application. Cleaning solutions (which often foam up) must work their way down through layers of carpet fibers before they can loosen any dirt settled there. After that wait is over, it will take more time and elbow grease to remove dirt which has been loosened. Often, the whole process needs to be repeated. And there's no guarantee that hardened-on stains will soften and be removable from carpeting either.
Berber style carpeting is designed with looped fibers made of heavy, bulky yarns of differing colors - creating a surface with multiple color flecks. Built for heavy-duty use, the yarn mixture gives you the strength of polypropylene with the stain resistance of nylon. A berber mat, while it will eventually need to be cleaned of dirt, can be the mat of choice if you want a carpet mat that stand up to the elements.
Rubber and Vinyl Floor Mats
Rubber and vinyl floor mats take an easy win in this category. Because rubber and vinyl materials are non-porous, any dirt, muck, and liquid spilled will sit on top of their surface instead of being absorbed. So they can be cleaned relatively quickly and easily with a simple hose. It's important to note that rubber and vinyl floor mats equipped with deeper grooves or complex patterns may require a bit more effort to pry out stickier gummy residue should that be something you encounter regularly.
Heavy-Duty Use
Primarily, floor mats designed for "utility" should be able to withstand heavy use for a long time without developing holes or imperfections that compromise their function. For example, if you have a taxi, shuttle van, or a work truck where boots are stomping in and out all the time, mats will need to last longer. They'll also need to go longer periods before they start to look worn, because tired-out mats can make a whole vehicle interior seem that way. A weary-looking vehicle reflects badly upon its owner or operator, so make a careful selection when high wear is a factor. Carpeted floor mats are strictly out of the question here.
Floor mats with deep grooves (and therefore higher ridges) should be avoided because they may physically wear down faster. And while rubber is very durable under normal-use conditions, it doesn't match the bulletproof durability of vinyl. We'd recommend vinyl floor mats and liners with low or no grooves as a best bet in this category. However, if you deal in deep mud and off-roading, we've got floor liners designed to cut through muck the same way big knobby 4x4 tires do.
Floor Coverage
The amount of floor area covered by a mat or a liner is an important consideration - especially if you have a higher-use vehicle. In a related article, we discuss the differences between floor mats and floor liners. In short, a floor mat covers some or most (but not all) of a vehicle's floor area. Floor mats can be custom-fit or universal fit designs. A floor liner is designed to cover a complete section of the floor area of a specific vehicle. Liners are always custom-fit designs with high lips around most or all edges, and they come shaped to match uneven floor contours. Unlike floor liners, mats are flat on the bottom and do not feature high walls or lips around their perimeter.
Should you decide floor liners meet your needs best, you'll find virtually all liners on the market are made from vinyl or rubber due to the greater physical flexibility those materials offer. And if you've got a driveshaft tunnel running down the center of your vehicle, look for a liner with over-the-hump coverage that accounts for raised contours. This type of liner will always be made of rubber or vinyl as well. While carpet mats (even custom-fitted ones) tend to cover smaller footwell areas, they're not available in full-width configuration. Plan on a vinyl or rubber liner if greater floor coverage is desired.
Color Choices
It's quite simple: carpet mats offer the greatest variety of color choices for automotive floor mats. The fibers can be dyed an almost unlimited number of colors. Vinyl and rubber, by contrast, must be manufactured with the color molded in place. By necessity, this limits the color choices for these materials. With some exceptions, you will find most vinyl/rubber floor mats to be available in black, grey, or tan. The ultimate in color choice is the Lloyd Ultimat, available at time of writing in 51 different shades.
If an aggressive interior is what you wish to project, consider that a floor mat in the right color makes a great contribution. And bright colors can also create aggressive flair if they match or contrast with other color themes on the vehicle. For example, the 4-piece Weapon-R Tsukuba carpeted floor mats feature stainless steel foot plates riveted on.
If you're in the mood for vivid hues in a rubber or vinyl product, Lloyd's Northridge Custom Fit Floor Mats feature an aggressive pattern in eight different colors. Also look at Lloyd's Rubbertite mats, available in thirteen color choices.
If you've already got a vehicle equipped with diamond plate running boards, tool boxes, or other equipment, why not add floor mats with matching texture? We've got the ACC Aluminum Floor Mats crafted from 100% diamond plated aluminum available in bright powder coat colors, black, or polished metal. Vinyl floor mats and liners with diamond plate patterns also deliver functional utility, and they can even do it while adding color to your vehicle's interior.
Choosing vinyl or carpet mats, like choosing floor mats or floor liners, is a personal choice. Certainly, the way your vehicle is used should play a large role in helping to shape your decision. The importance of color can be a significant factor. Remember that the best choice is what's right for you. (We know customers who own two sets of mats, one set for summer use, and one for winter.) The quality and variety of floor mats available from us means that you will be sure to find the right mat at the right price. more details on - https://www.carid.com/articles/vinyl-vs-carpet-how-to-choose-perfect-floor-mat.html