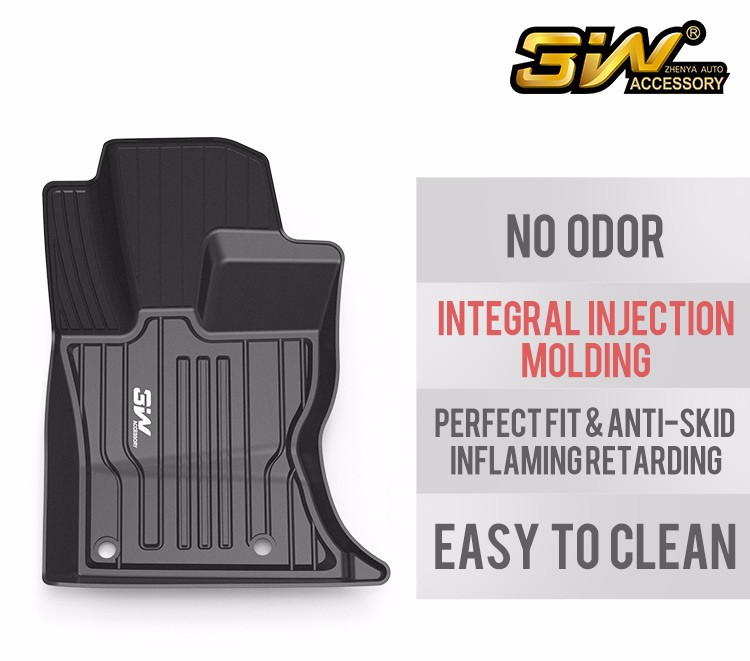 New era arrives, with first China-made Jaguar E-PACE SUV rolling off
Chery Jaguar Land Rover Automotive Co is driving into a new era - after the first China-made Jaguar E-PACE SUV rolled off the assembly line last week at the Sino-British joint venture's newly expanded plant in Changshu, East China's Jiangsu province.
The model, which fulfills the joint venture's promise to introduce five models in three years, is the first to be produced at the facility's second phase, which began operations last Wednesday.
The move comes within just four years of Chery Jaguar Land Rover starting production at the first phase of the plant in 2014.
Since then, the joint venture has localized production of four models under the Jaguar and Land Rover brands: the Range Rover Evoque, the Land Rover Discovery Sport, the Jaguar XFL and the Jaguar XEL.
"Chery Jaguar Land Rover has fulfilled all its commitments in Phase I and is stepping into a new era of development," said Murray Dietsch, president of Chery Jaguar Land Rover.
Covering an overall floor area of 98,122 square meters, the second phase consists of a globally advanced servo press line, a new trim and final workshop, and an expanded fully automatic car body workshop.
The second phase is designed to produce 70,000 cars a year, bringing the total annual output of the Changshu plant to 200,000. The move is expected to further boost the joint venture's performance in the competitive premium car market.
Dietsch said that with an increased capacity and a sophisticated production intelligent system, Chery Jaguar Land Rover will present a richer product matrix.
He also expects the second phase to play a role in the overall upgrade of China's high-end carmaking manufacturing industry.
Smart plant
Employing the use of the industrial internet, Chery Jaguar Land Rover has built a big data industrial platform at its plant, covering the entire product life cycle and all manufacturing activities.
The plant is also configured for flexible production, making it capable of handling 300,000 types of personalized configurations to meet the requirements of different consumers.
"In light of the increased consumer demand for information and intelligent, personalized products, Chery Jaguar Land Rover has made a forward-looking plan to meet the requirement of China's fast-evolving premium car market," said Chris Chen, deputy president of Chery Jaguar Land Rover.
The internet of things has been widely applied in the second phase of the plant. Radio frequency identification is used in processes including welding, painting, trim and final workshops, to ensure traceability of production and quality control.
Chery Jaguar Land Rover has also introduced a digital system to optimize manufacturing through system modeling and simulation analysis.
The advanced equipment has been used in the second trim and final shop to help improve assembly efficiency and quality.
Intelligent logistics has also laid a solid foundation for enhanced production efficiency and quality at the Changshu plant.
Vehicle-mounted and handheld terminals are used in the logistics area of the second phase trim and final workshop; and an advanced Pick-to-Voice system has improved efficiency by 20 percent.
The joint venture has also established a tracking system that covers the entire life cycle of products and built a quality management system that ranges from planning, process supervision and after-sales feedback to solve and prevent potential quality problems.
Looking ahead, Chen said Chery Jaguar Land Rover will speed up its pace to introduce intelligent technologies such as 3D printing, virtual reality, augmented reality and cloud computing, to deliver world-class products and services to the Chinese market and take the lead in China's high-end auto market in China.
Executives said the Changshu plant also shows the joint venture's people-centered approach.
The facility's second phase utilizes a high level of ergonomic equipment, creating favorable working conditions.
It has also set an example in terms of environmental protection with its efficient production, water recycling and solar power generation.
Industrial wastewater from the paint workshop is nitrogen and phosphide-free, to maximize its recycling.
Established in 2012, the Chery Jaguar Land Rover joint venture has become a leading outstanding example of Sino-British industrial cooperation, thrilling its Chinese customers with its models under both brands.
Last year, it sold 83,888 models, up 35.2 percent year-on-year. The momentum has continued well into the current year, with its sales totaling 35,580, up 19.7 percent.
The joint venture said it will continue to introduce Jaguar Land Rover's latest, most advanced technology and products that will exceed the expectations of consumers.