No fear of mud 丨 Grand Cherokee custom off-road car mats
Views: 3 Author: 3W Accessory Publish Time: 2022-08-23 Origin: Site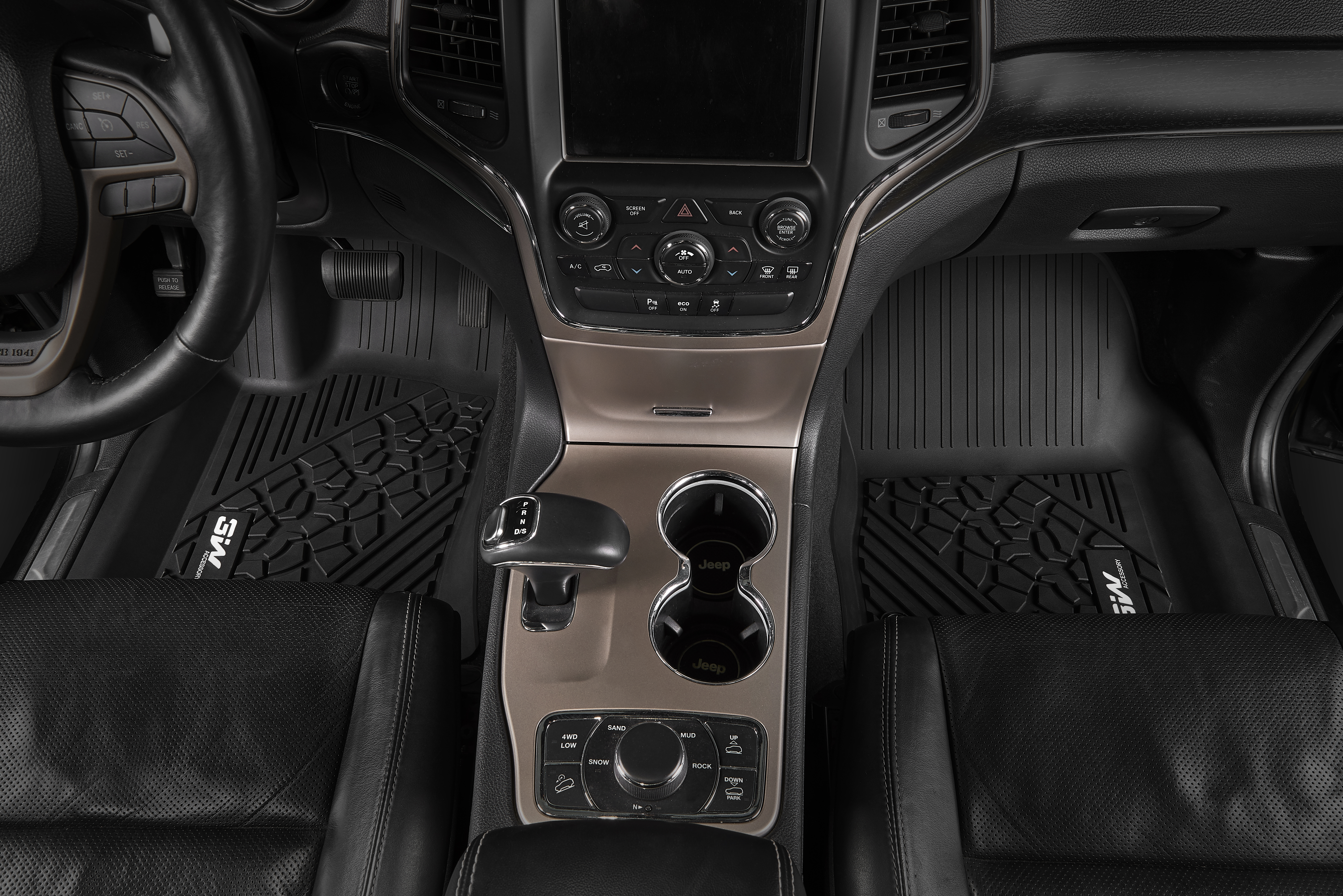 With a classic tough appearance, outstanding off-road capability, excellent road handling, and inheriting the pure jeep blood, it is a loyal playmate of off-road veterans!
Indulge in the exciting off-roading, and naturally you have to keep your feet safe! 3W builds all-weather car mats for the JEEP Grand Cherokee.
Using environmentally friendly TPE material, the raw materials are safe and odorless, and protect the health of the car;
1:1 injection molding specially developed for the Grand Cherokee, "one-piece" car mat, not afraid of muddy road, enjoy hard off-road.
After a hearty off-roading, I am most afraid that the mud and water on the sole will bring water and dirt to the car mat. The excellent natural waterproof performance of the 3W car mat has been greatly praised by off-road experts.
The 3W all-weather car mats are designed with sewage guides and drainage channels and anti-overflow dikes, which gather sediment and sewage, and have a large capacity to protect the original car velvet from pollution, so you can enjoy driving to the fullest.
The 3W all-weather floor mats are not inferior in the face of extreme high or low temperatures.
On the way across icebergs and snowy peaks, the stable performance of the 3W car mats will not be hard and slippery. Even if the soles step on the rain or snow, they will converge through the diversion groove to keep the inside of the car clean.
Crossing the desert wilderness, the head will not be softened and deformed under the scorching sun, and it will always maintain a comfortable resilience. It is a powerful "power" equipment for off-road experts, and it is suitable for all terrain and all weather!
After a free cross-country ride, you don't need to worry about cleaning your car!
3W car mats only need to be rinsed with water, and the sewage and sediment will have nowhere to hide! The particularity of TPE car mats, "one-shake and clean" does not need to wait for drying, and more time to take care of it can give you more time to challenge and conquer.
It is better to have a special car to open the mold. The new and old Grand Cherokee have corresponding exclusive molds, which can accurately restore every inch of the car and achieve a tight fit.
It is fixed with Shuangli double buckles to avoid the impact of driving safety due to the displacement of the car mats during driving, and protect you with professional care.
The professional design team injects exclusive pattern elements into different brands of models, and customizes individual off-road wheel patterns for Jeep.