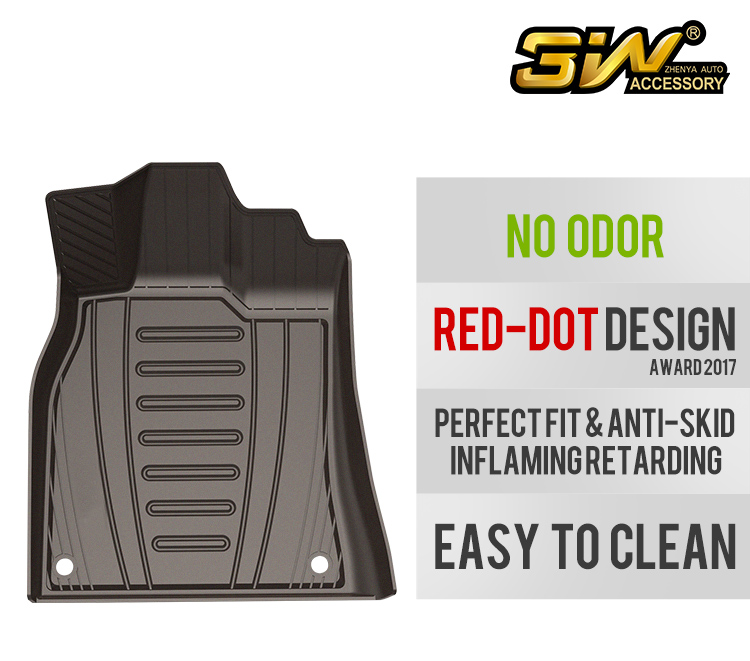 Volkswagen Group's namesake brand to miss Paris auto show
Volkswagen will not display its core brand at the Paris motor show this year, the latest and most prominent carmaker to swerve past the biennial industry gathering.
Europe's largest automotive group has scaled back brand presentations at traditional car shows, including Detroit and Frankfurt, since the VW emissions scandal erupted in 2015.
This has partly been seen as a cost-cutting measure for VW, which has been reducing spending to counter the multibillion dollar costs of dealing with the fallout of cheating on diesel emissions tests, but it also mirrors a wider sector trend.
Jean-Claude Girot, the head of the Paris show organizers, said his department has an agreement with VW that the German brand will take a stand at the next exhibition in 2020.
"This is a one-off decision rather than a permanent loss of interest on VW's part," Girot said.
"When a brand decides not to book a stand, it's usually to reduce costs." Many of the traditional industry gatherings have registered a drop in visitor numbers since 2000, forcing carmakers to rethink how they spend their marketing budgets.
"The Volkswagen brand is continually reviewing its participation in international motor shows," it said on Thursday, adding it could instead host "various communications activities" in the French capital, including test drives.
Whether or not VW will return to Paris in 2020 "will be assessed in due course," it said.
Other brands staying away from the Oct 2-3 Paris show include Ford, PSA Group's Opel, Nissan Motor, its premium brand Infiniti, Mazda Motor Corp and Volvo Cars, owned by China's Zhejiang Geely Holding Group, according to Girot.
VW's luxury division Audi gave up its own pavilion in Frankfurt, which hosts Europe's largest auto show in alternate years, for the first time in many years in 2017.
Excessive costs
Audi will also skip the 2019 Detroit show, which the VW group attended with a significantly reduced lineup this year, underlining the wider shift away from such gatherings.
Besides shouldering costs for the "Dieselgate" scandal, VW's five main car brands are pushing cost savings to help fund a strategic shift to zero-emission and self-driving technology.
"Excessive costs and very poor benefits for customer ties and image building simply don't justify the effort," said Ferdinand Dudenhoeffer, director of the Center for Automotive Research at the University of Duisburg-Essen. "Car shows are doomed unless they find a new approach."
Dudenhoeffer, a former marketing chief at Porsche, said VW group probably spends up to 50 million euros ($58.9 million) on its Paris show presence. VW declined comment.
Among the reasons for the decline of the shows is the emergence of technology as the main battleground for connected, autonomous cars, which has drawn exhibitors to competing events such as the Consumer Electronics Show in Las Vegas and the Mobile World Congress in Barcelona.
Girot said the duration of the Paris show has been reduced slightly after many exhibitors had asked for a shorter event to keep costs in check, adding that some first-time participants including Guangzhou Automobile Group had been signed.
But carmakers cannot afford to skip China's annual event, alternating between Beijing and Shanghai, as it showcases the latest tech and trends in the world's largest vehicle market, which experts view as a leader in electric and self-driving cars, said Stefan Bratzel, head of the Centre of Automotive Management think-tank near Cologne. A spokesman for VW's French operations said other Volkswagen brands including Audi, sports car maker Porsche, Czech division Skoda and Spanish unit Seat are still due to attend Paris.
Reuters