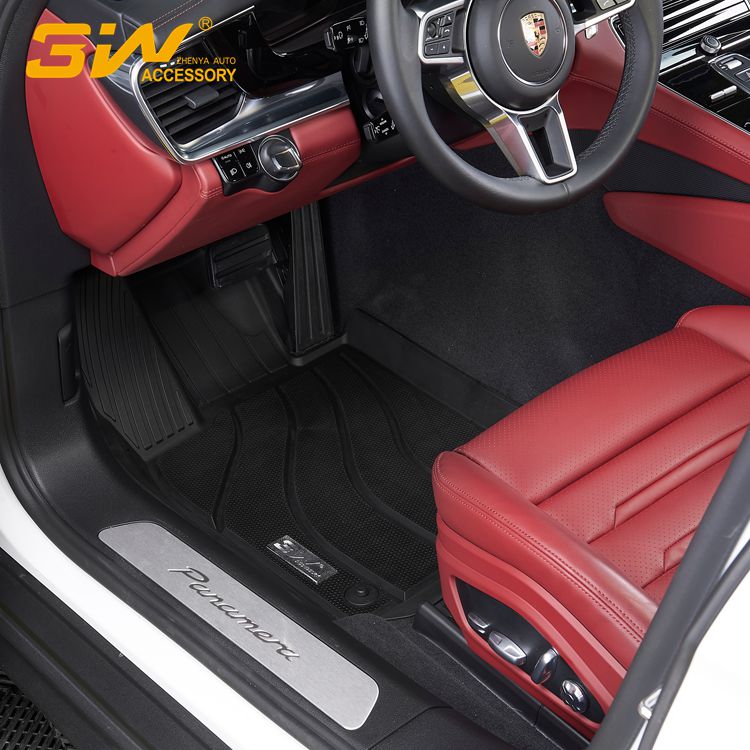 Zurich Insurance boosts presence in China
Company's Asia-Pacific CEO says the biggest challenge in the Asian market is to continuously respond to changing consumer behavior
Industry veteran Jack Howell has taken on leadership positions in Asia's insurance sector for more than a decade. Seeing that the burgeoning insurance market in the region is underpinned by the rise of the middle class, the CEO of Zurich Insurance Asia-Pacific is looking to enhance the group's presence in its existing markets.
Switzerland's largest insurer currently offers a full range of insurance products across various countries in Asia, including Japan, Malaysia, China, Indonesia, Singapore, Australia and New Zealand.
On the Chinese mainland, Zurich Insurance mainly provides general insurance products to serve corporate customers, including property, corporate and other commercial risk insurance. It plans to continuously expand its businesses on the commercial side, while at the same time being open to partnership opportunities with Chinese firms to grow into the life insurance market.
At the Boao Forum on April 11, Yi Gang, governor of the People's Bank of China, introduced specific measures to further open up China's financial market. The measures eased restrictions on foreign capital access and the business scope of foreign-funded institutions. For example, the 50 percent cap on foreign ownership in life insurance joint ventures was relaxed, and all limits on foreign equity ownership in such companies will be removed after three years.
Zurich Insurance was the first continental European insurer to set up a representative office on the Chinese mainland, back in 1993. Later in May 2006, it became the first foreign insurer to be granted a license to establish a general insurance branch in Beijing.
In 2013, the Beijing branch was converted into Zurich General Insurance Co (China) Ltd, and three branch offices have since been established in Shanghai, Beijing and Guangdong.
In Hong Kong, Zurich Insurance conducts both life insurance and general insurance businesses. It is now making efforts to digitize its operations from the customer perspective, aiming to cultivate memorable customer experiences and be more competitive in the market.
In other markets across Asia, the company is looking to have a stronger presence in existing markets rather than vigorously expanding into new markets. Its strategy is to grow and create scale in those markets where Zurich Insurance can have a competitive advantage, so as to provide unique products and services to its customers.
Zurich Insurance has been active in mergers and acquisitions in Asia in the past year. It completed the acquisition of Australia's travel insurer Cover-More Group Ltd last year for $551 million. The deal positions Zurich as one of the top three travel insurance providers globally. The company also announced the acquisition of Australia and New Zealand Banking Group's life insurance arm for A$2.85 billion ($2.14 billion), to strengthen its leadership position in distributing insurance products through banks.
In an exclusive interview with China Daily, Jack Howell shared his insights on the Asian insurance market and his business philosophy.
What factors do you consider when making an acquisition?
Our strategy is not to acquire businesses, but to build a scale and a consumer proposition that is unique. If acquisitions help us to execute on that strategy, then we'll look at them. For example, we acquired a company in Hong Kong called Bright Box last December, which provides telematics solutions for the automobile industry. That gives us the technological capability to strengthen our offerings for car drivers and companies that support their needs.
What do you think your competitive advantage is in the industry?
The first is our people. Unlike a manufacturing company, we don't make physical products, so we can't improve the quality of our products by using better steel or by using a higher-quality plastic. The only way to make a better product for us is to have better ideas. So we are really a company that is depending upon our people, and our people have fantastic knowledge.
Second, we have a comprehensive business scope. We have life, property and casualty insurance products, and we believe that there are more opportunities by having both life and general insurance products under one umbrella.
Last but not least, we have a very strong brand name, Zurich is a well-known brand, and it has been a stable brand for more than 140 years. So that is a real advantage for us in this marketplace and we plan to leverage that.
What do you think is the biggest challenge in the Asian market right now?
I would say continuously responding to changing consumer behavior is the biggest challenge for us now, because customer expectations are changing so quickly. If you look at what is happening in China in terms of payments, you would see people are all using their phones to buy everything, from buying a cup of coffee, to a newspaper or lunch. No one uses cash any more, and that happened in only four years.
But, changing consumer behavior also provides opportunities. If you can respond better than your competitors, you will gain loyal customers.
How do you motivate your employees?
We have a very open culture. We value diversity and people's individual opinions. We empower people to speak out and make decisions on their own. So I believe that making employees feel they are contributing to the organization, and that the decisions they make will have an impact on the business, will mean they will be more empowered.
What characteristics should business leaders possess?
First, leaders have to have a vision for the organization, in terms of where they want their company to be, and, maybe more importantly, what they want the culture of their organization to be.
Second, they have to be able to empower their people-give them the authority to make decisions and trust that they will execute them in a way that is consistent with the vision.
The third thing is that leaders really have to be able to listen and have a high degree of empathy, because by actively listening to what others say, leaders can make better decisions.